Open Access publishing agreements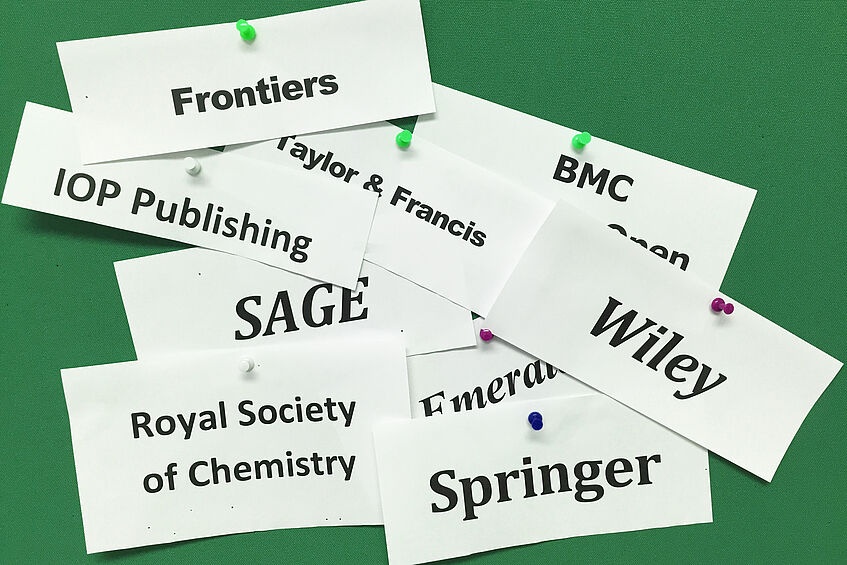 The University of Vienna has negotiated a number of agreements for Open Access publishing. These agreements cover subscription journals (hybrid journals) and/or Gold journals (fully OA journals) of the respective publisher. Details for the respective agreements can be found here:

In order to be eligible for funding you have to meet the following requirements:
You are "corresponding author" of the article in question.
You are affiliated1) with the University of Vienna on the date set by the agreement (i.e. either "submission date" or "acceptance date", for details see "

Funding requirements

" under the particular agreement).
Your article has not resulted from FWF projects, EU projects or other primarily externally funded research projects.2)
Your article is not a "book review".
The article lists "University of Vienna" as your affiliation or as one of your affiliations.
1) University affiliates are defined in UG 2002 §94. Should you be a research grant holder please provide confirmation to that effect via e-mail.

2) I.e. the article itself does not reference FWF/EU funding.
Please also note the following two hints: submit the article from the University of Vienna's data network and use the e-mail address provided by the University of Vienna so that publishers can determine you to be eligible for funding.